Give Hope
This Easter season, you're invited to join Operation Hope Tote.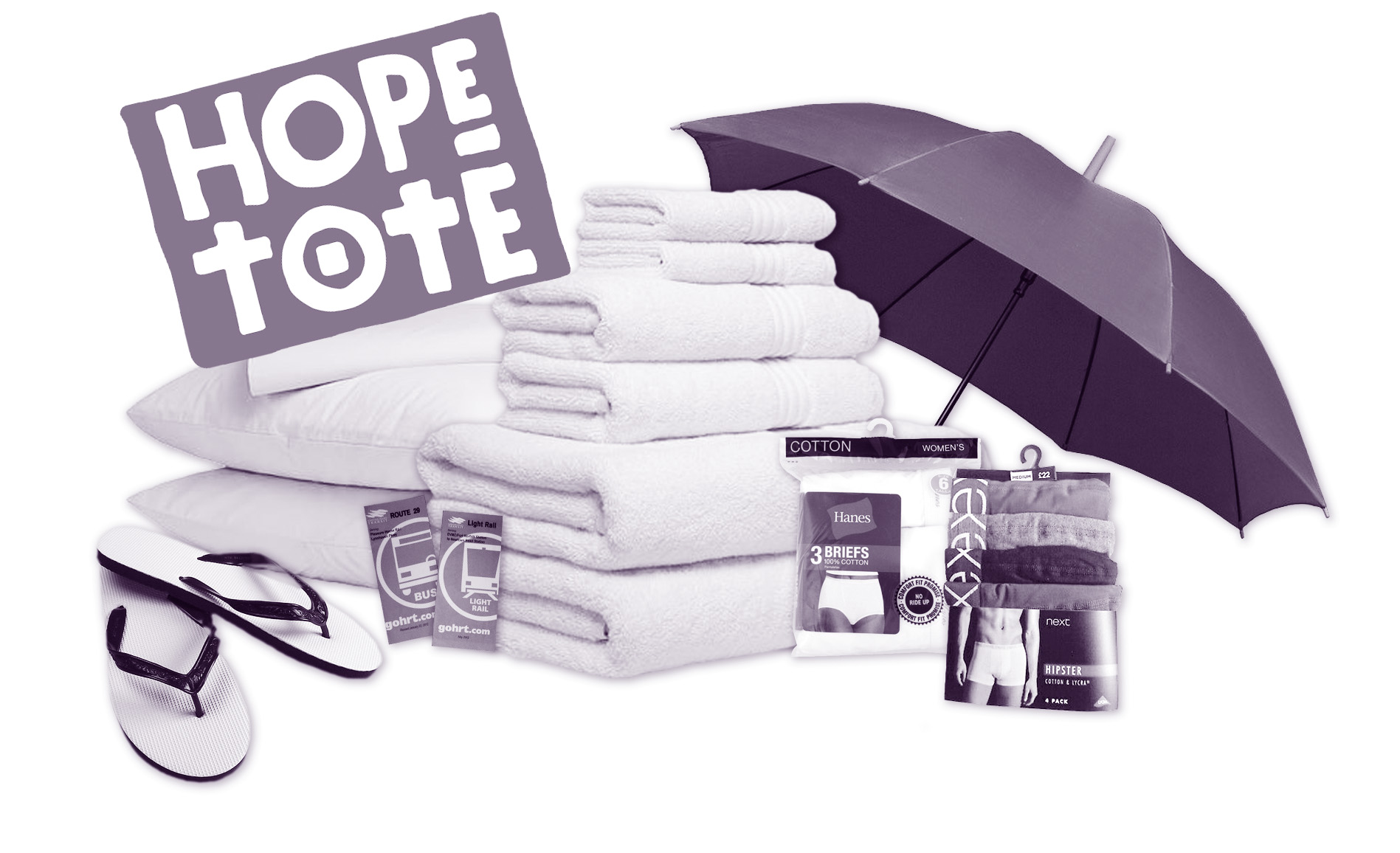 This special outreach of The Union Mission offers you a fun and practical way to get your family, church, friends, or co-workers involved. By filling this little bag with a few inexpensive items, you can make a very big difference in a homeless person's life.
Print your own Hope Tote flyers to share!