Union Mission in Norfolk celebrates 125 years of helping the homeless
by Arleen Spenceley, Correspondent (The Virginian Pilot)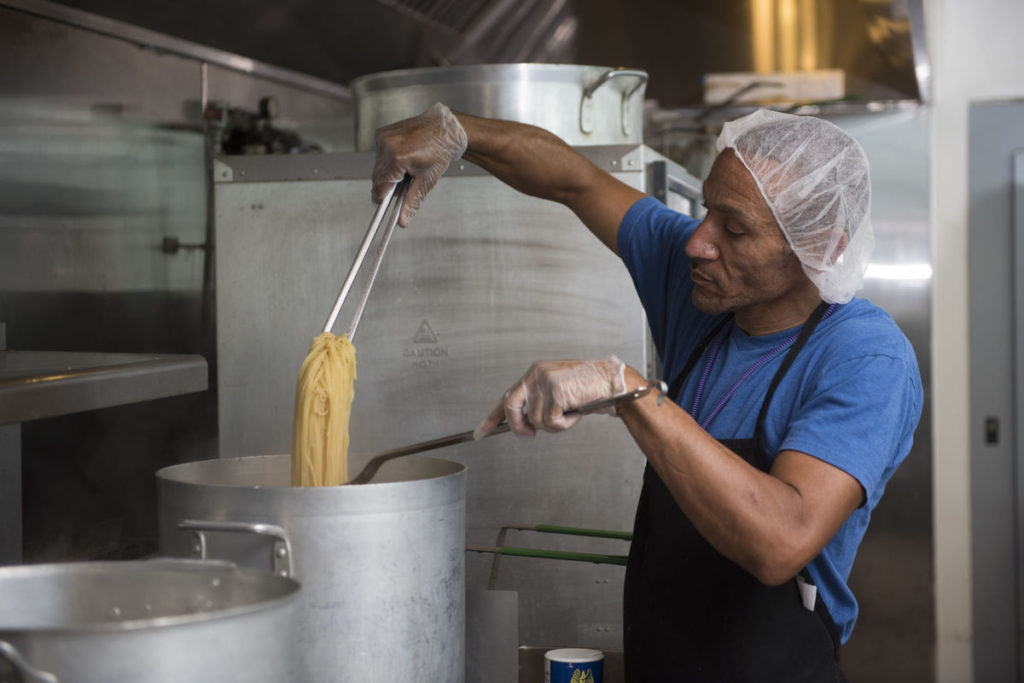 What Union Mission provides hasn't changed since 1892. "Hope," said the Rev. John Gray Jr., its Executive Director. And his goal, as the Christian nonprofit celebrates its 125th anniversary, is to continue to adapt to "the changing face of homelessness."
The Union Mission was founded by a group of Methodist businessmen who had "a desire to help the down and out," Gray said. They did during wars, a flu epidemic in the early 20th century, and the Great Depression. The earliest staff members served in "the shanty towns that were right outside of where Scope is today," Gray said. "In the '30s, you had incredible poverty in this city."
The Union Mission provided food, clothes, and lodging to people who needed it, and shared the gospel in the process, he said. The organization stayed in a "blighted" part of Norfolk until it improved economically, and then would relocate, he said.
But by the 1950s, the organization had almost shut its doors. It lost its "vision," Gray said – and bills hadn't been paid. Then the Rev. Ted Bashford, a Portsmouth native, took over. He restored the organization and set up its present staff to turn the Mission into what it is today, Gray said. "A 21st century version of that original vision, adapting to all that we're seeing in our culture, in humanity." That includes a permanent home.
In 2009, the organization moved out of downtown into a multiple-building facility at 5100 E. Virginia Beach Blvd. It has a men's shelter, a women and children's, a chapel, and a thrift store. There's also a children's home in Virginia Beach called Hope Haven. Gray knows it well. When he was six, he and his brother moved in. "It changed my life."
The Union Mission also has day centers, where "you can do your laundry, you can take a shower, you can have a meal," said Linda Jones, the organization's Public Relations Director.
The people who use the facilities have changed over time. "In 1892, they were older males, all white, had a family structure, a basic level of education, a skill of some kind and perhaps an alcohol problem," Gray said. Today, the clients are diverse: "people with eighth grade educations and people with college degrees," Jones said. When you walk across the campus, "you won't know who's staff and who's homeless." The problems people face have changed, too. "Homelessness is a symptom of a whole bunch of other things," Gray said. The people he serves deal with substance abuse, mental and medical illness, and barriers to employment, he said.
The organization has responded by creating life and job skills classes, which are optional for shelter guests, and initiatives that include the David Development Program. It's "based on the biblical David," Jones said, and is designed for young men. "Sometimes they've aged out of foster care. Other times, it's drug or alcohol addiction. Some are young fathers and have never had a father figure in their lives," she said. As with all programs, mission staff "lovingly share the good news of Jesus Christ," Gray said. "We're not responsible to convert (clients). But boy, if we give them a clear picture of who Jesus is, we've done right."
Jones said it's more than a job. "It's a calling."