PLEASE NOTE: Due to health concerns on-site volunteer activity is limited, and all volunteers must attend a Volunteer Orientation before they may serve. Questions can be directed to our Volunteer Engagement Coordinator.
Give your time –
*All volunteers are required to wear masks, sign a waiver and have temperatures checked.
Prepare and provide a meal for the homeless, do landscaping or yardwork, or volunteer to sort goods for our Thrift Store.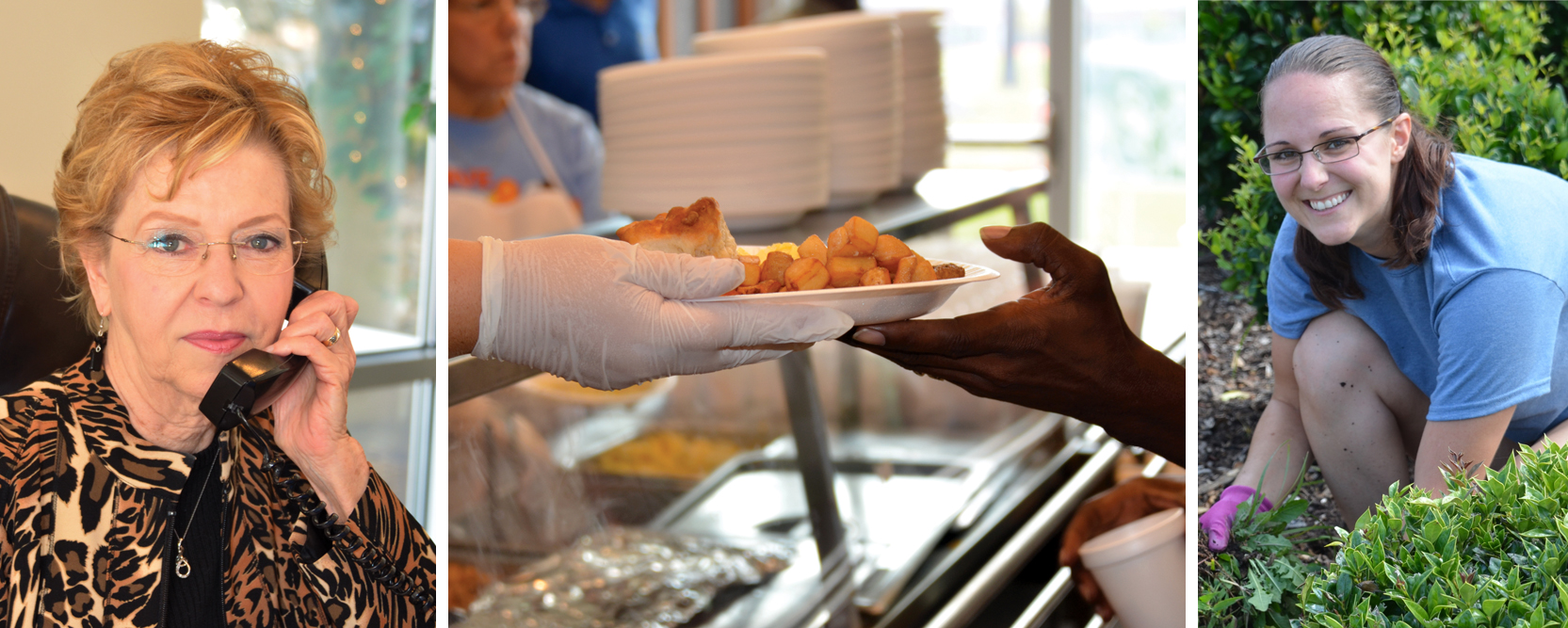 No matter your skills or talents, no matter how much time you've got, whether you're an individual or part of a group…you can help transform a life today.