Welcome to The Union Mission's family of volunteers!
"For there will never cease to be poor in the land. Therefore I command you, 'You shall open wide your hand to your brother, to the needy and to the poor, in your land.' "
Deuteronomy 15:11
Volunteer Opportunities
There are many opportunities to serve the poor and homeless, and help maintain a beautiful campus for the men, women, and children we serve each day. They include:
prep and serve meals.
sort/process donated goods
assist in the store or warehouses
maintenance and repair work
clean and organize
general yard work and landscaping
tutoring
assist in Wellness Program
teach a class
assist in computer lab
mentoring
respite care
and more!
Areas of Ministry to serve
We have two campuses that provide a variety of areas to serve.
Theodore A. Bashford Men's Shelter
Women & Children's Shelter
The Union Mission Thrift Store
Retail Training Center/Production
Warehouses and Grounds
Administration & Reception
Camp Hope Haven
Hope Haven Respite Care
Professional Opportunities
TRAINING
Computer Skills
Financial Management
Work-Force Certifications
Legal Aid
Age Requirements
All volunteers on The Union Mission or Hope Haven campuses must be 12 years of age or older. Thrift Store and Kitchen opportunities only apply to minors 15  or older. All volunteers in The Women and Children's Shelter must be at least 18. All minors must be accompanied by an adult. Questions concerning age can be directed to the Volunteer Coordinator at [email protected]
Seasonal Opportunities
CAMP HOPE HAVEN – a week-long, overnight, summer camp for children 8-15. Volunteer May-August at 3000 North Landing Road in Virginia Beach.
LADIES AUXILIARY – participate in special projects throughout the ministry from September-May. Meets the 3rd Tuesday of each month 10:30 a.m.-1:00 p.m.
Youth Projects
ON SITE (12 years and older) – yard work, sort and pack food, process clothing donations, general cleaning.
OFF SITE – bake sale or car wash to fund-raise for meals; collections for ministry needs; prepare bag lunches; prepare gift bags for homeless at Christmas.
EAGLE SCOUT PROJECTS – contact Linda Jones at (757) 627-8686 ext. 426.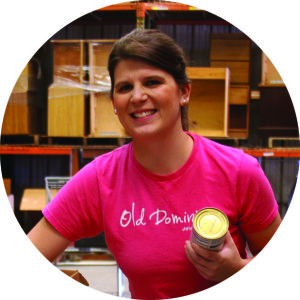 Sign up today!
Groups …
Individuals  …
First-time Volunteers …